The AFC East has been completely fucking dominated by Brady, Belichick, and the Pats pretty much since Brady took over in 2001. I hate the fucking Pats, I hate that fuckin bitch Brady, and I fucking DESPISE Belichick. Edelman is a fuckin bitch too! These guys have made my life miserable over the last 18 fucking years and I hate all of them. With that being said, I have no choice but to respect the shit out the absolute dynasty that they have put together! I mean we have never seen a dynasty last 18 fucking years! Brady is fucking 42 years old! It's insane that he can still throw the pigskin the way he does! They never have the big superstar skill players, but they always find the pieces they need to get the job done. They have won the division 10 years in a row and 15 out of the last 16 years. That is an absolutely insane fucking run. It is also theirs to lose again!
Patriots 11-5
Jets 8-8
Bills 6-10
Dolphins 3-13
Yes Brady's bitchass and the Pats run away with the divison again this year. They are just too good in every aspect of the game. They have Brady. They like like 3 fuckin running backs they can throw at you, all of whom are extremely talented and have different styles of play. The receivers in this offense always come up big and if Gordon can stay on track he is going to be a nice weapon for Brady to have. The offense is going to score points, and the defense is looking to be pretty fuckin good too. God this is fucking miserable. They added Michael Bennett and they are returning a secondary of the McCourty twins plus the number on rated CB in football last year in Stephon Gilmore. 11 wins is based on them losing 1 or 2 in the beginning of the season and then all of the media announcing the dynasty is dead just for them to make the Super Bowl again. Sports media is GOD FUCKING AWFUL! They will do anything for a story, including continuously asking year after year if the Patriots run is over. No you fucking idiots! It's not over! Not until Brady and Belichick retire which can't come soon enough.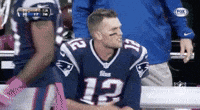 The Jets on the other hand have not won this division since 2002. 17 LONG FUCKING YEARS WITHOUT A DIVISION TITLE! This is my goddamn life as a sports fan. Just fucking miserable. Ok moving on! There is some hope, which hasn't happened in almost a decade. Darnold looks like he might be the real deal, and now he has some weapons! Leveon is obviously the big add from the offseason and he will be a tremendous help in keeping pressure off Darnold. He can make plays running the ball, as a receiver, and he can pick up blocks as well. The Jets have much to be desired on the outside but Robby Anderson is a formidable receiver in this league and will do for now. Most importantly, they gave my man some semblance of an offensive line. If they can keep Darnold upright for the majority of the season the Jets may be looking at closer to 9 or 10 wins. The defense added Quinnen Williams, who was referred to as a 300 lb bar of soap, and CJ Mosley who is one of the better ILBs in the game. You put them with Jamal Adams and you have a solid foundation for a defense. As long as we avoid something like the Butt Fumble it can be considered a successful season.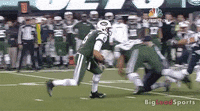 The Bills did not make any huge moves in the offseason. Their goal has to be to continue developing Josh Allen. The guy has a fucking cannon! And he can move too! He was extremely exciting to watch play over the last 6 weeks last year. The issue is that the talent around him just aint fuckin there. Lesean McCoy may die at some point this season and they did add John Brown, but they do not have the talent to really help Allen out. The defense was solid last year finishing 2ndin total defense, but that didn't amount to much as they finished 18thin scoring defense. They will be good again this year, but not good enough to bail the offense out. Hey at least we have Bills mafia to look forward to!
The Miami Dolphins are truly a goddamn dumpster fire! They currently have a QB battle between Fitzmagic and Rosen which is a joke in itself. Their starting RB is hurt and their WRs have not lived up to near their potential. The defense is led by Kiko Alonso and Xavien Howard, but two guys cannot fill up 9 holes on the defensive side of the ball. Sorry Miami its gonna be a long shitty year for you guys.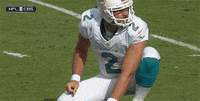 Check back for the AFC North tomorrow!