Every single year it seems like an AFC South team is picked to be the team to finally puts it all together. The Titans were that team for what seemed like 10 fucking years. They never did! Mariotta actually fuckin blows! Then it was the Colts with Andrew Luck, but that big doofy bitch cannot stay healthy for more than 5 minutes. The Jaguars almost did put it together 2 years ago, but came up short against the Pats in the AFC Championship game. Now it's the Texans. A real good young QB, a top 3 WR in football, and a player on defense that may go down as the greatest defensive player of all time. 
Since Peyton left the division nobody ever had a clue who was going to win it each year. Unlike the AFC East, 3 teams have won this division in the last 5 years. Twice, a team won the division with only 9 wins! The last three years though, teams out of this division have been very competitive in the playoffs, and they look to continue that streak of getting a team to the second weekend for the 4thstraight year. The biggest question mark, as always with this division, is who will stay healthy enough to make a run?
Houston Texans 11-5
Jacksonville Jaguars 10-6
Indianapolis Colts 8-8
Tennessee Titans 5-11
All I keep reading about is how tough Houston's schedule is and how they will stumble to 8 wins. I call bullshit! The Texans are a really good team with a QB who is ready to tell the football world to go fuck themselves. Watson will probably throw for 4,500 yards and maybe even 40 touchdowns. You know what they have on defense and if the receivers stay healthy, which they are right now, this is a team that can make a lot of noise this year! Oh yeah, and they have this guy!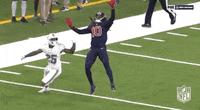 I love Jacksonville to be the bounce back team of the NFL this year. Quarterback play has been the one thing holding them back ever since they drafted that chode Bortles. Now Big Dick Nick is in Jacksonville and this team is ready to compete again. Look for Fournette to have a bounce back year as well. He's healthy and ready to fuckin roll. I know they lost some pieces on defense, but they replaced those pieces with Josh Allen who is a fuckin freak. They still have Jalen Ramsey too, who definitely has the potential to get back to his 2017 ways. Watch out for this team to sneak into the playoffs this year!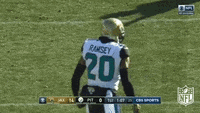 All the experts have Indy winning the division or at the very least getting a wild card spot. Not so fast my friends! Andrew Luck is a stud, but it's been reported that he will most likely not be ready for week 1. We all know how fucked high ankle sprains can be, and that is exactly what is happening. So who the fuck knows when he will be back. They have one of the top O-Lines in football but Brissett cannot take this team as far as Luck can. The defense is solid too, but not solid enough to withstand a lengthy absence from Andrew Luck.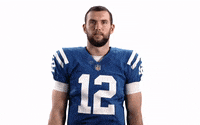 Tennessee, for some reason, still thinks Marcus Mariotta is a good starting QB in this league. He has not put it together yet and he will not anytime soon! He fuckin blows and it's time to move on! Derrick Henry came on real strong late last year but those numbers will be impossible to replicate, especially with the tough schedule they play this year. Corey Davis and Delanie Walker are solid but Mariotta can't get the ball to them so it doenst fuckin matter. Maybe a last place finish will get them to move on from that schmuck Mariotta!
Let me know what you think and check back for the very intriguing AFC West tomorrow!