I would say that this division usually has the most underperforming team of the year. Only 2 teams from this division has even reached the Super Bowl since the 2002 divisional realignment. The 06 Bears were one of those teams, and in that year they looked like they didn't belong on the same field as the Colts. The Packers in 2010 were the other. Aaron Rodgers is one of the greatest QB talents we will ever see and he has one Super Bowl to show for it. He may arguably go down as the biggest wasted talent in NFL history if the Packers cannot put something together over the next couple of years. The Vikings, who always seem to have the pieces, just cannot put it together on the biggest stage. They paid Kirk Cousins with a completely guaranteed contract and they lost on the first weekend last year. The Lions haven't won a playoff game since fucking 1999 and they haven't won this division since 1993! It has been a quarter of a fucking century since the Lions won their own division! In that time they have had names like Barry Sanders, Calvin Johnson, Matthew Stafford, but have won absolutely fucking nothing! Will anything change this year?
Chicago Bears 11-5
Green Bay Packers 10-6
Minnesota Vikings 9-7
Detroit Lions 4-12
Chicago has the second best defensive player in football and the best overall defense in football. Between Khalil Mack, Akiem Hicks, and Leonard Floyd, this team is going to be up every QBs ass! This pressure they create leads to forced throws which usually result in turnovers. They led the league in interceptions last year, and it was not even fucking close! They had 27 and the Dolphins finished 2ndwith 21. They were third in TO differential at +12 because of this defense and because of a QB who takes care of the ball. Expect much of the same from the defense, but I expect a huge leap from Trubisky this year getting this team to the divison title.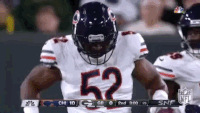 You might think that it all starts and ends with Aaron Rodgers for the Packers, but you would be wrong. Rodgers had a historical season last year in terms of interception percentage. Rodgers threw 372 passes and only 2, that's right 2 interceptions! That is fucking insane! The accuracy he throws with, and how he can place a ball where either the receiver catches it or no one catches it is unmatched in this league. Overall he threw for 4,400 yards and 25 TDs. Even though Rodgers only threw 2 picks, Green Bay was still even in TO differential for the season. That is a sign of a struggling defense. If they cannot force turnovers this year, they are in for another rough season. With a few additions on defense and a new coach that Rodgers doesn't hate (allegedly), I see the Packers competing for the division and at least ending up with a Wild Card Spot.
Minnesota is that underperforming team this year that I mentioned. They have the pieces, Cousins, Thielen, Diggs, Cook, but they just will not put it together this year. Cook has been horribly injury prone and is no lock to stay healthy. The defense, as good as some of the individuals are, just do not play enough team defense to force enough turnovers. Couple this with a real tough schedule with road games in KC, LA Chargers, and Seattle, and there is not a lot of reason for optimism with this team this season.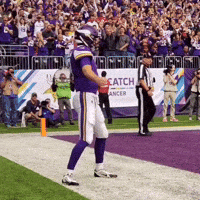 One of the more futile franchises in all of sports, the Lions seem to fly under the radar in that conversation. The Jets, Knicks, and Browns always pop up in that convo, but the Lions usually are not mentioned. That is, until you realize that the Lions may be worse than all 3 of those franchises. As mentioned above, the Lions have had almost no fuckin success in the last 25 years! No division titles, and only a handful of playoff appearances leading to 0 wins. This team has a solid coach in Patricia, but no have no weapons for Stafford, unless Hockenson is the new Gronk. Plus, Matt Stafford may not have missed much time in his career, but I am not sure he has ever actually been "healthy". The defense is solid, but they will be spending a lot of time on the field with a hapless offense.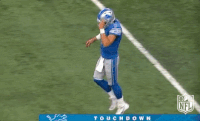 See where I have Brees, Ryan, Jameis, and Cam tomorrow in my NFC South predictions!