Since the NFC West was realigned in 2002, every team in this division has had their fair share of success. The Seahawks have really been the class of the division winning almost half of the division titles since 02. Every other team has won the division exactly 3 teams since that year. Plenty of balance over the years has always made this division an extremely entertaining one to watch. Now Sean McVay has taken the league by storm and completely dominated this division the last 2 years, but I feel like a Super Bowl hangover could be in effect as the rest of the NFC West is better than they were last year. The 49ers are getting their QB back, the Cardinals got their 2 guys in Murray and Kingsbury, and the Seahawks have a running game they are completely confident in to go along with Russell Wilson. How will these 4 shake out this year?
LA Rams 12-4
Seattle Seahawks 9-7
SF 49ers 7-9
Arizona Cardinals 4-12
The Rams have the best offensive mind in football (Sean McVay) and they have too many weapons for anyone to really slow them down. We saw in the playoffs last year, with the exception of the Super Bowl, that they do not really need Gurley to have a high flying offense. There are plenty of weapons for Goff and they get Cooper Kupp back this year. The defense has the best football player on the planet and they will be solid enough all year to get the Rams to a third straight division title.
Russell Wilson lost his favorite weapon to retirement in Doug Baldwin, but it doesn't really matter. Russell makes so many plays in and out of the pocket, he will always find someone to get the ball to. They drafted that fucking freak DK Metcalf and they hope that he can become a big time playmaker in this offense. On the defensive side of the ball they still have Bobby Wagner and Shaquill Griffin, and they picked up Ziggy Ansah to bolster the defensive line. They will definitely be there to compete for a Wild Card spot, even though some predictions have them on the outside of the playoff picture.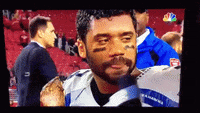 The Golden Boy is back in San Fran. Jimmy G makes his return after starting only 3 games last year. We know he is talented but we have yet to see him put together a full body of work. I just don't think that there is enough offensive talent to get them over the hump this year. They picked up Coleman, but he never really shined in that feature back role in ATL when Freeman was hurt. I honestly think Breida will wind up being the lead dog in this backfield at some point. They did grab what many people though was the best player in this year's draft in Nick Bosa. He is currently hurt, but they hope that he will be a star at some point. With Bosa that defense should really shine this year as guys like Solomon Thomas and DeForest Buckner complete a stacked D-line next to new addition Dee Ford. This year will be a little rough, but next year this team has to potential to break out!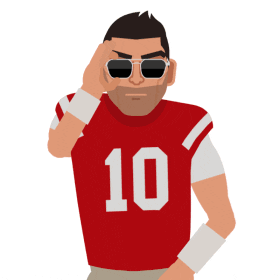 The Cardinals hired Kingsbury knowing exactly what they were getting. A great offensive mind who could not win games as a head coach at Texas Tech. They gave him complete control of what he wanted on offense and what he wanted was Kyler Murray. Now, Murray is a solid QB with a really good arm, but he will struggle at first. He is extremely small, but he will eventually adjust and overcome the disadvantage. It is obviously not impossible for short QBs to succeed in this league. Just look at Drew Brees. Having Larry for one more year will definitely help his development as well. Larry is one of the smartest WRs the league has ever seen and he can definitely impart some wisdom on his rookie QB. The defense is kind of in shambles. They have guys like Suggs and Chandler Jones, but Patrick Peterson is suspended for 6 games for violating the league PED policy plus the rumors are still out there that he isn't happy there. Either way, it is going to be a long year for this team. David Johnson will probably have a great year, but he will probably be the only one.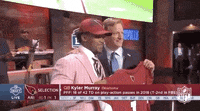 That does it for divisional previews. Check in tomorrow for my playoff predictions and Super Bowl picks!