The Houston Texans have agreed to trade Jadeveon Clowney! The extremely athletic DE has never lived up to the hype that came with him in Houston. He was a #1 overall pick and he performed ok, but was never the stud he was once thought to be. Big Balls Pete Carroll gets it done again!
Maybe his new team, the Seattle Seahawks, will get him going. Pete Carroll is a great coach and if anyone can bring out the best in Clowney, it might be Carroll. Clowney is fucking athletic monster and has all the potential to be a star. We will see if the Seahawks get what the Texans were hoping for.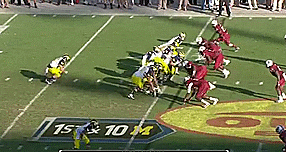 This trade could completely change the landscape of the NFC West and if Clowney performs, the Seahawks are all of a sudden contending with the Rams for the division title! THANK FUCKING GOD THAT FOOTBALL IS BACK!