The Jets have made too many changes in the coaching department to keep fuckin track of this offseason. They got Adam Gase and Greg Williams, but they finally hired the big name Jets fans have been craving! Hines Ward!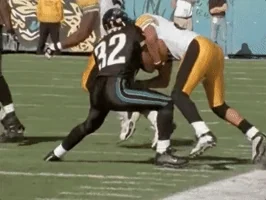 Hines Ward was a fucking legend for the Steelers, winning 2 Super Bowls and 1 Super Bowl MVP in his 14 year career. Hines was the ultimate team player for the Steelers and the Jets will be lucky to have him! If nothing else, his mindset that winning fucking football games is the most important thing will hopefully rub off on some of these young guys. He will instill the attitude that no matter what, you need to do whatever gives your team the best chance to win.
Ward has been hired as a full time offensive assistant and will hopefully give these receivers a boost. He received rave reviews about his work with them during training camp, so hopefully he can get these fucking chodes ready to make a run at the AFC playoffs this year!