It's finally here, draft day. It's our Christmas, we've done all our preparation everyone's full of hope and excitement. You log in to your draft and your excitement turns to panic, you got the twelfth pick. Now you have to sit back and watch as everyone has their pick of all the guys you had your eyes on while you wind up choosing between the scraps of the first round. In 2020 this might not be a cause for panic though.
For about the last five or six years I've been going running back in the first two rounds regardless of what position I was drafting from. The running backs that were available after the first two rounds just didn't make me confident enough to start them on a weekly basis and feel I had a chance to win a league. So I would go RB/RB rounds one and two without fail then hope I could put together a strong enough receiving core later on.
This is the year I would change that strategy. Now this is only if I have a later draft position, if I have a top five pick I'm still taking one of the stud RB's and moving on. That back end of the first round are where things start to change. Wide receiver might be deep this year but I think it's also pretty top heavy, after those top ranked almost guarantee guys it's all kind of a toss up. So this might be the season to go WR/WR rounds one and two, get your studs and put together a RB core in those middle rounds. Landing a WR combo of Davante Adams, and Julio give you a big leg up on every other team in your league, but I don't think it will mean being at a huge disadvantage at RB this year. So who are these mid round RB's I'd be so confident in picking that I'd avoid the position in the two most important rounds of the draft?
1.) Chris Carson – Currently being ranked behind guys like Gurley, Ekeler, and Aaron Jones you can grab Carson in the fourth round and odds are he'll be returning RB1 value. After finishing as RB9 last season I see no reason why he'd finish any lower than that this season. The Seahawks ran the ball more than twenty nine other teams in the NFL last season and show no signs of stopping. Not only are the Seahawks one of the most run heavy offenses in the league Rashaad Penny, the only real threat to Carson's workload most likely won't be available to start the season and the Seahawks have already came out and said they have no plans of rushing him along. Now Carson's main backup is Carlos Hyde. Yikes. This isn't purely a volume pick though Carson has plenty of talent with back to back 1,000+ yard seasons as well as leading all running backs in football in broken tackles over the last two seasons.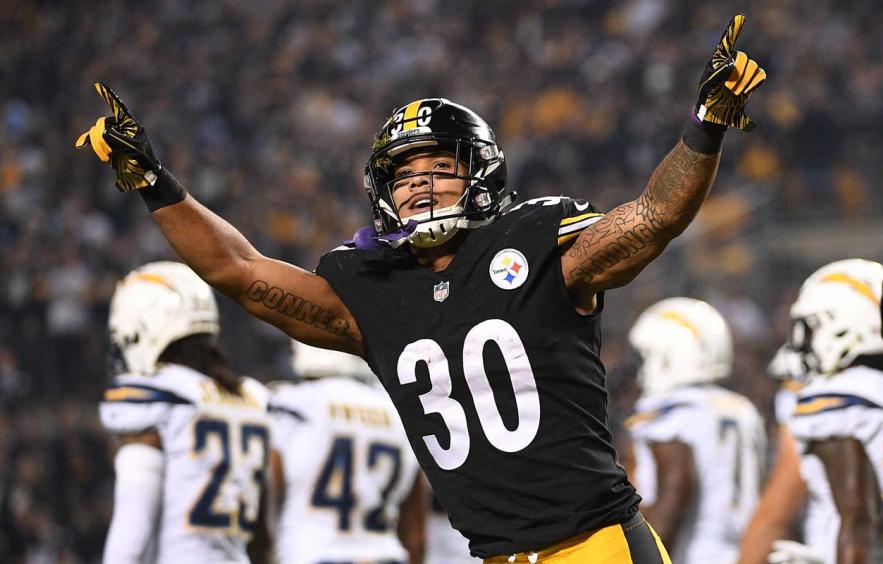 2.) James Conner – Conner might be a harder sell than Carson, but I don't think we should need to be sold on him. Sure he was hampered by injuries last season, and the season before he missed a few but I'm still willing to bet on him to help win fantasy leagues. After taking over for Leveon Bell, Conner finished as the RB6 in half ppr, and I don't see this season's situation being much different than that one. "James is a featured guy and proven runner when healthy," Tomlin said. "We're excited getting him back to health and displaying that in 2020." Tomlin has never been a fan of RBBC now he did have arguably the best RB in the game for most of his coaching career, but I believe he's gonna keep that philosophy going with Conner as well. Conner may not me the most talented back in the league but his all but guaranteed volume and the Steelers improved offense this season makes me think Conner is being slept on pretty heavily this season. You're going to have to put the injuries aside here but people don't seem to be having trouble doing that with guys like Gurley, and Fournette this season.
3.) Le'Veon Bell – Yes Le'veon was not what he once was on the Steelers last season, but are we forgetting just how good this guy is? I don't think there should be any doubt about this mans talent. The Jets offense last season was a trainwreck when Darnold wasn't under center. Opposing defense could key in on Bell and not give much attention to the passing game, and Bell still showed flashes of his former self. Now a full season after his holdout under his belt to get fully back to speed and an improved Jets offense that should open things up for Lev and get him more redzone/goal line opportunities he should be able to show why we was considered the best RB in football. I would be more than happy going into the season with him as my RB2 or possibly RB3 depending on how your draft pans out.
4.) David Montgomery – Montgomery might be the only bellcow back in the NFL that nobody really wants in fantasy. When he gets drafted in your league there's almost never a response, nobody is upset that he was snaked from them, it kind of just happens and everyone moves on. Montgomery might not have blown everyone away in 2019 but he was second in rookie rushing yards behind that beast Josh Jacobs. Montgomery was also a more efficient receiver out of the backfield then Tarik Cohen so hopefully he'll be seeing some more targets this season. Now if Foles beats out Trubisky and gives this offense some stability we'd be in business. Montgomery isn't my top choice out of this list but if he finished the season in the top 20 RB's I wouldn't be surprised at all.